After what seems like the longest wait in history, "The Green Hornet" finally arrives in theaters today.
How tangled is the road that led us here? To put things in perspective, this film has been in development since the early '90s. At one point, George Clooney was attached to star in this thing. Later on, Kevin Smith was going to direct.
It's been three and a half years since Seth Rogen was hired to write the film in the summer of 2007; to put that in perspective, at the time, "Knocked Up" was a hit, and "Superbad" wasn't a reality. Seth Rogen was still fat!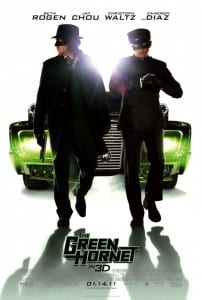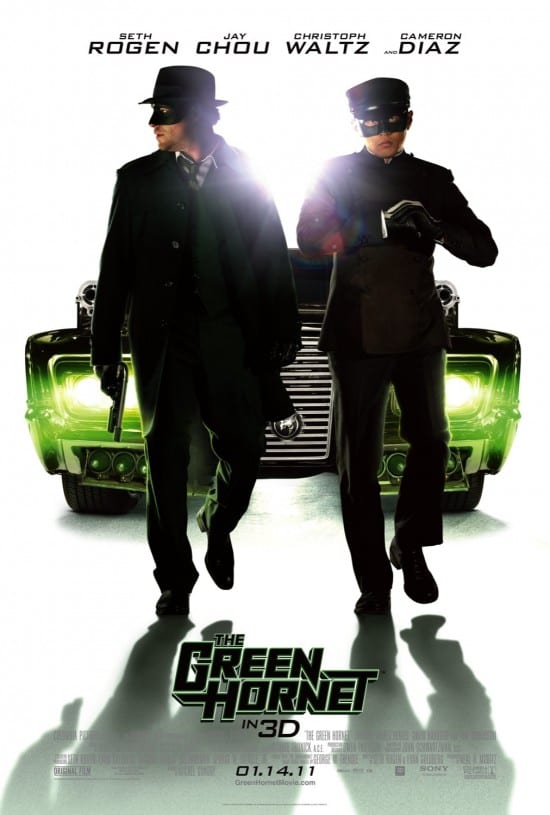 Even in that relatively small window of time, the release date has changed, actors and directors have come and go. The script has been rewritten, producers have been fired and the film's been delayed by a year. The project has been mired in problems from day one. Needless to say, all this leads to a movie that's probably not very good. At last year's Comic-Con, fans walked out after test footage received negative attention.
I had made up my mind then that "Green Hornet" was going to suck. It was probably going to bomb. And it was just going to be another cinema footnote.
Imagine my surprise in the last sixty days when slow murmurs started popping up–that this film was good? Industry insiders were whispering: "test screenings of the film have been fantastic; audiences are loving the film."
Color me shocked. All the publicity in the last month has me shocked. Industry prognostications, they too have me shocked. If you look at some of the prominent box office prediction sites around the Internet (comingsoon.net, boxoffice.com), forecasters are calling for a $35 million opening weekend–or more. Some think it could get up to $50 million.
Putting that in perspective–the film could go on to gross more than $100 million stateside. Or right at. With foreign gross, likely close to $200 million. That may not be completely profitable (the film carries a pricetag of more than $90 million, not including marketing), but for a film that has been surrounded with negative press for nearly two decades, that's a friggin home-run.
This sudden wave of positive publicity doesn't look like it's going to last though. Reviews are starting to come in like a dam the studio's been holding at bay: from the looks of most of them, including Blast's own review, the movie sucks. Can the film hold up before movie-goers and fanboys get wind of this and make a quick bang? We'll find out soon.
But to me, I want to see this movie. It looks intriguing to say the least. Rogen seems like typical Rogen and the action looks decently interesting. But most of all–I'm so tired of the whiplash publicity from this film, that I want to see it myself so I can finally figure out if its good or bad, and if its worth the twenty years it took to get to the screen.