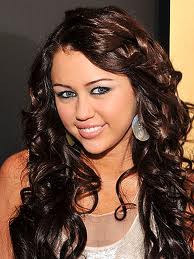 The Weinstein Company has picked up distribution rights to Miley Cyru's next feature film "So Undercover," Deadline Hollywood reports.
Cyrus will play a young private detective hired by the FBI to pose undercover in a college sorority, with a mission of protecting a mobster's daughter.
"We're excited to be working with Miley Cyrus as she transitions from child phenomenon to grown-up star," The Weinstein Company's David Glasser said in a statement. "She's got charisma and talent to burn."
Word is out on what the tone of this film will be, but it never hurts to have a Weinstein in your corner. The film will be released sometime in October.