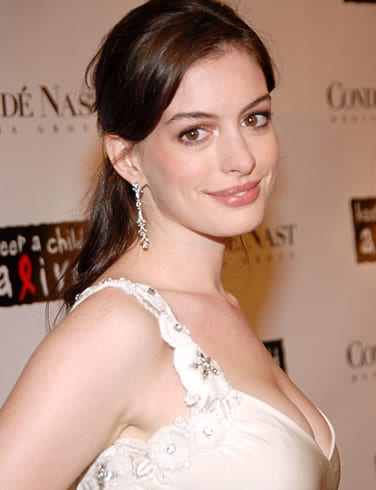 Word has spread now, and just about everyone knows that Anne Hathaway will play Selina Kyle in the forthcoming Batman film, "The Dark Knight Rises."
But I'm not sold.
Presumably Hathaway will play Catwoman as well–why would you have the character that eventually becomes Catwoman without having that catsuit! And that's where I think this whole thing blows up.
Hathaway is such an interesting actress to me; I've thoroughly enjoyed her in a great deal of things; hell, she was even good in "The Devil Wears Prada." In "Rachel Getting Married," "Brokeback Mountain," and "Love and Other Drugs," she gave great performances.
But I have a very hard time picturing Hathaway in that slender, sexy catsuit. Every time I picture her taking off the cowl, I just see that disarming grin of hers, and that's not how I imagine Catwoman.
I don't even know if she has the figure for the role. I'm not calling her fat or unattractive–it just seems everything that I know of Hathaway to date doesn't put her in the role for me. She doesn't have that sexy edgy vibe that vixen actresses such as Michelle Pfiefer (a great Catwoman) had, or the persona that someone such as Sharon Stone could convey. Basically Meagan Fox with acting ability.
She has shown potential though. I didn't love "Get Smart," but she did manage to convey some edginess in that film.
All this is of course put through the perspective that I fully trust Christopher Nolan. Remember years ago all the people who were confused when he cast Heath Ledger as the Joker? Well, no one second-guessed that decision. And Tom Hardy seems like the perfect choice to play Bane.
So we'll see. Obviously Nolan sees something in Hathaway that makes her the perfect actress to play his Selina Kyle…or Catwoman…or both. But until some more information comes out, I'm taking this one with some reservations.