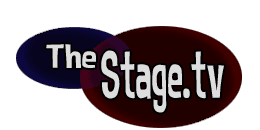 Are you a fan of "American Idol?" How about "America's Got Talent?" Or the "The Voice?" Well what if you could actually create your own fan base of people who'd want to hear you sing and even pay you for it?
TheStage.tv is something new and interesting. It is a place where people from all walk of life that has a dream to showcase their talents. What TheStage.tv does is create a virtual "open mic" for those aspiring artists who want to show off their vocal expertise online.
Featuring the new Spotlight Player, a video player that allows the audience to donate money, purchase music as well as link/share performances of their favorite artists from TheStage.tv. The video player can be placed anywhere, such as a website or social media page.
"The Spotlight Player represents the next generation of social media sharing where the traditional video player has been enhanced by embedding a call-to-action to support the artist in a variety of innovative ways," said Kevin Kaljan, co-founder of TheStage.tv. "Finally, there is a one-stop mechanism for donation, email subscription and music purchase so that fans can take action immediately."
The Spotlight Player was developed in partnership with Donortube.com. Basically any artist who performs an original work on The Stage.tv can add the player on their website as well as social media site. The cool thing is that it will link directly to iTunes and Amazon. The Spotlight Player will allow fans of the artist to offer donations as well as help aspiring artists who are planning a tour, record music or donate funds to their own important causes.
You can also subscribe to be notified via email of your favorite artists upcoming performances. The Spotlight Player also offers integrated social media interaction with Facebook and Twitter. Why is this important? When a fan "Likes" a performance on Facebook, for example, the like will automatically embed the Spotlight Player on the user's wall, all with the same features.
TheStage.tv is the world's first online open mic that connects artists with new fans and introduces audiences to live music from performers around the globe. Since opening its doors in 2010, TheStage.tv has showcased nearly 60,000 performances from artists across a variety of music genres including shred, jazz, country, singer/songwriter acoustic, karaoke covers and much more. Continually pushing the technology envelope, TheStage.tv is first in supporting dual video relay and 3D webcams.
To watch the Spotlight Player in action visit: http://www.thestage.tv/spot or visit Suzen Juel on the Spotlight Player at: www.suzenjuel.com.
For more information on TheStage.tv please visit: www.TheStage.tv