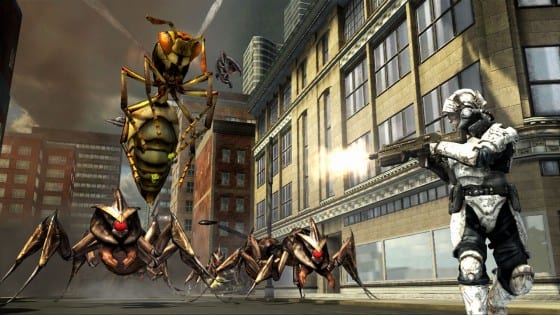 Some things just make a gamer's morning.
The official Facebook page for Earth Defense Force: Insect Armageddon announce earlier this morning that the next chapter in the cult favorite insect slaughtering series will hit Xbox 360 and PS3 on July 5th.
The Earth Defense Force series places gamers in the shoes of an out manned soldier as they attempt to rid the world of giant firggin' bugs.
Stick with Blast for more on EDF: Insect Armageddon as we approach the release date.