Los Angeles based singer/songwriter JoiStaRR released the debut mixtape "Broccoli & Noodles" on May 18. The mixtape is hosted by Don Cannon and produced by Warryn Campbell, Mars and Karriem Riggins.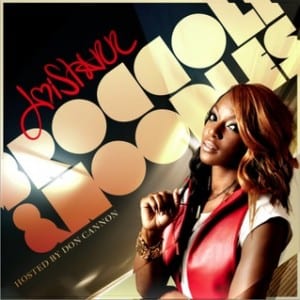 "Broccoli & Noodles" has JoiStaRR's creative renditions of classics by Bobby Hebb,Coldplay, Tina Turner, Sade and more. Also, Kanye West participates on one?of the tunes called "Same Time" and "I'm Trying" features producer J Dilla.
"Broccoli & Noodles" is now available as a free download.
Even though this is JoiStaRR's debut mixtape, it entirely focuses on her singing skill, which makes each track very rich and unique. It is very exciting to listen to this kind of work, which is not fully supported by the production.
The track "Sunny" is a sophisticated dramatic tune because of JoiStaRR's soulful clear voice. Without the skillful vocals, the song could've sounded totally different. Mellow tune "I'm Trying" is a very fragile but melodious R&B track and makes the listeners feel relaxed.
As one of the highlights in the mixtape, the lead single "Yellow" is originally a song by Coldplay but it doesn't sound like the original tune on this mixtape.  JoiStaRR successfully nailed the song as it is obvious that "Yellow" was reborn as a powerful up-tempo dance tune but it didn't lose the core melody lines. More importantly, it is not awkward to listen to her sing the tune—she effectively re-created the song as her own.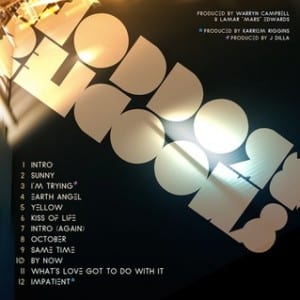 "October" is very creative with the dance music based beats, the emotional lyrics and her stable thick vocals. The track dynamically carries out total confidence with the melody sung by JoiStaRR.
Rhythmic sexy tune "Same Time," featuring Kanye West, is also an outstanding track. It kicks off with West's familiar rhymes and sounds relatively light.
Ballad-like R&B tune "By Now" delivers JoiStaRR's stunning vocals to the listeners. Her vocals are not only dynamic but also mature. Her gorgeous voice sounds so huge and is very impressive.
The mixtape ends with "Impatient," which is soft and smoothly fades out.
Also, check out her latest music video for the lead single "Yellow." The video is directed by Heavy D and produced by Joyce Washington who's known for making videos for Beyoncé, will.i.am, Marc Anthony, Mary J. Blige, Toni Braxton, Ciara, Outkast, Lil Wayne, Nelly, Robin Thicke, Tyrese and more. 
<iframe width="640″ height="390″ src="http://www.youtube.com/embed/k2eAkB8OZYc" frameborder="0″ allowfullscreen></iframe>
JoiStaRR is going to perform with Anthony David at The Key Club Los Angeles on June 2.