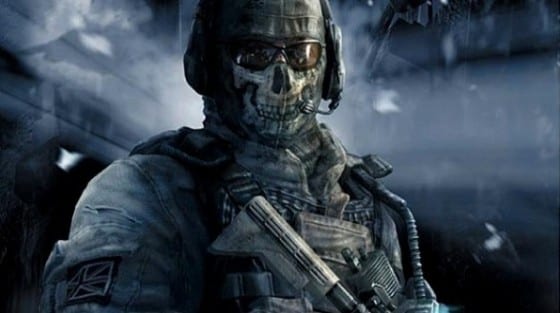 If a new online rumor is to be believed, Infinity Ward's next entry in the Modern Warfare series will be a prequel that details just how Ghost (pictured at right) became the masked soldier he is in the first two games, much similar to the story from last year's comic.
The rumor, stemming from an unnamed source speaking with thisisxbox.com. While it may not sound like a reliable source, the unnamed informant is said to be the same one who supplied the first details on last year's Call of Duty: Black Ops.
Reportedly, the game will feature locales and situations from the first two Modern Warfare games seen through a different point of view. The report comes hot off the heels of news that Activision is demanding that Infinity Ward deliver Modenr Warfare 3 by the end of 2011, but has chosen to take a different course due to major layoffs at the studio, including last year's departure of West and Zampella.