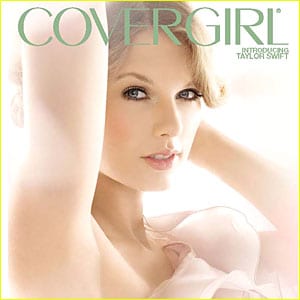 The very first Taylor Swift's CoverGirl ads have just been revealed.
The country singer's ads will be releasd in January.
In the Associated Press's CoverGirl shooting behind the scene video, Swift shares her opinion regarding how girls can be beautiful. Needless to say, Swift's ads are very cute and beautiful.