Now that the Golden Globe and SAG nominations have been announced, and with 2010's end fast approaching, awards season is in high gear, and the front-runners for the Academy Awards are starting to emerge. Most of the films and candidates vying for the top awards aren't shocking, but instead fall in line with expectations for earlier in the season.
For most of the categories, the nominees appear to be set—but who's the front-runner to take home the Oscar?
Best Supporting Actor
For the moment, this seems like it could be one of the clear-cut choices during awards season: Christian Bale. The renowned actor, whose stock has risen in recent years due to his starring role in blockbusters coupled with a devotion to more artsy fare, Bale's performance in "The Fighter" puts him at the head of the crowd.  His biggest competition will likely come from Jeremy Renner, who is likely to receive a nomination for "The Town." Renner is still riding a wave of good will from "The Hurt Locker," and could end up pulling the upset as the next two months progress, but look for Bale to take home the gold. Other likely nominees include Mark Ruffalo for "The Kid's Are Alright" and Geoffrey Rush for "The King's Speech." The fifth nominee in this category seems fluid right now, but my money's on Aaron Eckhart sneaking in for his role in "The Rabbit Hole," earning his first nomination. If not him, then look for one of the guy's from "The Social Network" to jump in, with Justin Timberlake possibly earning a nod.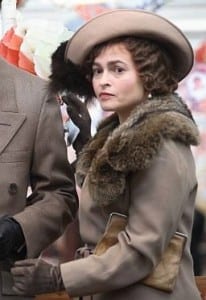 Best Supporting Actress
This race also seems over before it really begins: Helena Bonham Carter seems a lock for her role in "The King's Speech." Carter is a renowned actress who last received an Oscar nod more than a decade ago for "The Wings of the Dove." But the often overlooked actress will finally get her due. The only thing standing in her way? Amy Adams. Though Adams has been known for her lighter fare recently such as "Enchanted" and "Julie and Julia," Adams is actually a two-time supporting actress nominee at the Oscars already, and her role in "The Fighter" may allow her to pull an upset. Other likely nominees include Adam's co-star Melissa Leo, a recent best actress nominee, and Mila Kunis, who stands to receive her first nomination for "Black Swan." The fifth nomination here is also not set in stone, though many believe "True Grit's" late entrance into the awards conversation spell a nomination for 14 year-old Hailee Steinfeld.
Best Screenplay, Original
As "The King's Speech" is cementing itself in all the major categories, barring a shutout for the film at the awards, this one probably belongs to David Speidler. It's not a slam dunk like the adapted category, but he still leads the race right now. This field seems complete though, as he'll likely be joined by the screenwriters for "The Kids Are All Right," "The Fighter," "Black Swan," and "Inception."
Best Screenplay, Adapted
As alluded to earlier, this is one of the closed book cases already, before nominations are even announced. Aaron Sorkin, writer of "The Social Network," should start clearing space next to those bajillian Emmy's he's won. Already a legendary writer, renowned for his work on Broadway and television (he won numerous awards for "The West Wing), the screenplay for the Facebook movie has been given lofty praise as one of the best in decades, leaving little doubt this is Sorkin's to lose.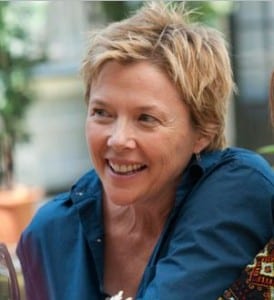 Best Actress
Back in May, many began to give this award very early to Annette Benning for her role in "The Kids Are All Right." At this point, she's still the front runner, but by how much? Twice nominated previously, she was considered the front runner those years as well, especially for "American Beauty" (her loss prevented the film from completing the Oscar grand-slam). This will probably shape up to be the most unpredictable of the races. Nicole Kidman will score a nomination for her role in "The Rabbit Hole," and some believe she can win the race. The other solid choice is Natalie Portman for "Black Swan." A previous Oscar nominee and well-respected actress all around, Portman has many votes in her corner as well. The other two nominees in this category aren't set yet, though Jennifer Lawrence has picked up steam for her role in "Winter's Bone," though even if she is nominated, she has little chance to take home the statue. To round it out? After being overlooked for most of the season, Hilary Swank's SAG nomination has thrust her back into the conversation for "Conviction." One potential spoiler that exists out there is Michelle Williams for "Blue Valentine." A previous nominee for "Brokeback Mountain," the film has received stellar reviews, and Williams could sneak up and steal this one.
For those historians out there—Swank is a two-time best actress winner. And both times she was a late entrance to the field—and BOTH TIMES she won over front-runner Benning. Is history going to repeat itself, or will Benning finally snag the gold? My bet is she will.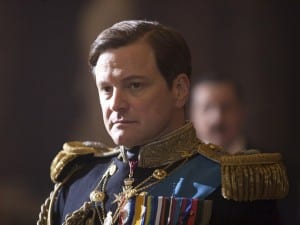 Best Actor
Like the actress category, this race is still uncertain, as the field of nominees isn't set just yet, and when it is, it will impact the winner. The two clear choices right now, and front-runners for the Oscar are Jesse Eisenberg for "The Social Network," and Colin Firth for "The King's Speech." Depending on who you speak to, one of those is going to be the winner. James Franco, previously a nominee in the supporting category for "Milk," also looks to be a lock for a nomination for "127 Hours," though he's unlikely to win. The other two? Up in the air. Mark Wahlberg could end up in the race for "The Fighter," though he's unlikely to win. If Jeff Bridges rides "True Grit" into a nomination, vote-splitting between Eisenberg and Firth could lead to a repeat victory for Bridges, so be weary of his presence. And one last spoiler in the race could be Ryan Gosling. He was previously nominated in this category for "Half-Nelson." In the end though, all signs point to a Firth victory in this one.
Best Director
This one seems like it's David Fincher's to lose. Previously nominated for "A Curious Case of Benjamin Button," which I thought deserved Best Picture and Director, Fincher is likely to finally see gold after years of directing high quality films. He's likely to be joined by Tom Hooper for "The King's Speech," Darren Aronofsky for "Black Swan," and Danny Boyle for "127 Hours." The fifth spot could go be a warm nomination for several, with Ben Affleck and Christopher Nolan potentially earning their first career nominations for "The Town" or "Inception." And don't bet against the Cohens–"True Grit" should remain a spoiler in all categories.
Best Picture
Without a doubt, the easiest race to call. Even in the expanded 10-picture field, this one is going to "The Social Network." The facebook movie has earned quite a lot of praise, and has been compared to "Network," so it's in good company. As more critics heap their awards on the film, any remaining doubt continues to vanish. Who will fill out the rest of the field? It's probably going to look something like this:
"Inception"
"The Fighter"
"Toy Story 3"
"The Kids Are All Right"
"Black Swan"
"127 Hours"
"King's Speech"
"The Town"
"The Social Network"
Those nine are essentially locks for nominations, with one roaming spot. "How to Train A Dragon" could jump in, or if Aaron Eckhart snags a nomination alongside Kidman, "The Rabbit Hole" could ride that wave in. "Inception" also has a serious chance at jumping into the picture pool. And never forget "True Grit," or those Cohen brothers.