Gamers looking for more of a core experience with Microsoft's upcoming and highly anticipated, controller-less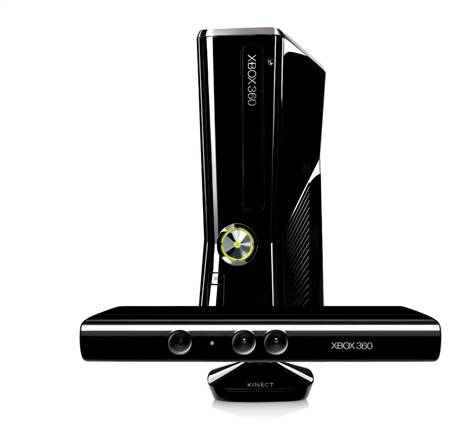 motion camera Kinect got some good news this week as Microsoft announced five new titles from different developers for the peripheral. The titles, all being helmed by legends in the Japanese video game industry are clearly aimed at helping Kinect and Microsoft in Japan, which has been considered a troubled region for the publisher.
The announcements were made by Phil Spencer, the head of Microsoft's games division, Phil Spencer, who proclaimed the importance of the Japanese gaming industry to the future of the Xbox 360.  "Japanese games are the games that the world loves to play," Spencer said, as he noted that many of the world's favorite video games, including Donkey Kong, Mario and Pac-Man were born in Japan. "We've seen the industry move to a place where we're trying to engage more and more people to play games, and that plays to the strength of what Japanese game design history is all about."
The most interesting of the game announcements comes in the form of "Codename D" a new thriller from GrassHopper Studios, most famous for Killer7 and the No More Heroes series. Codename D places players in an eerie abandoned amusement park as they fight off fiendish creatures. The game is expected to feature real time destruction as the official press release states that "With "codename D" for Kinect for Xbox 360, you are the controller as you unleash devastating effects to destroy enemies and objects."
Fans of the Panzer Dragoon series are sure to be pleased as Microsoft also announced "Project Draco." The series acclaimed Director Yukio Futatsugi promises players an "epic 3D flying-shooter" that lets players get even closer to their dragon through Kinect. Xbox Live support in also confirmed.
Next, NanaOn-Sha, and Microsoft Game Studios announced "Haunt," which seems like a mystery party title similar to that of Disney's Guilty Party for the Wii. "Gather friends and family to delve deep into a haunted house dripping with mystery — you'll need every ounce of your wit and cunning if you hope to unravel the veil of rumors that hide its darkest secret. Dodge traps and outwit ghosts, ghouls and frights that lurk with glee around each and every corner. Take a deep breath and immerse yourself in 'Haunt,' spooky fun for Kinect for Xbox 360."
Horror fans are sure to be pleased as Microsoft announced a partnership with Sega to announce Rise of Nightmares. ""Rise of Nightmares" (SEGA). "Rise of Nightmares" offers a spine-tingling horror experience that uses the innovative new controls of Kinect for Xbox 360 to give players the ultimate fright. Using their whole body, players will experience fear and tension as never before in this exclusive Kinect for Xbox 360 horror adventure."
Capcom also confirmed the rumor that they're reviving the long loved Steel Battalion series on Kinect with Steel Battalion: Heavy Armor." With the support of Microsoft, Capcom and From Software join forces to bring this groundbreaking collaborative project to Xbox 360. Manhattan, 2082: In a world where computers and almost all modern technology have been lost, the greatest nations of the world continue to battle for supremacy. The American army lands in New York to begin its first big offensive of a long ground war. Soldiers fire from the trenches as
scorched bunkers belch black smoke. As comrades continually fall to the unrelenting crossfire of bullets, the Vertical Tanks make their relentless advance. Experience the battlefield as never before with Kinect for Xbox 360."
Each game reveled during the panel is expected out sometime in 2011. Stick with Blast for more on these games and Kinect as we approach it's November 4 deadline.