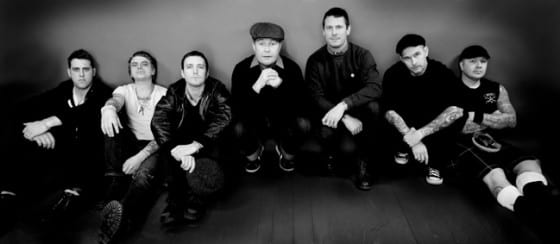 The Boston Red Sox announced Tuesday that Dropkick Murphys and the Mighty Mighty BossTones will play two shows at Fenway Park in September.
The BossTones will be the opening act for both shows on September 8 and 9, with a portion of the proceeds going to the Massachusetts 9/11 Fund.
Tickets go on sale July 7 at noon and are available online at redsox.com/dropkicks, by calling 877-RED-SOX9, or at the Fenway Park box office.
Dropkick Murphys has performed at Fenway before, including their debut of "Tessie" in July, 2004, but this will be their first-ever concert held at the ballpark.
"We feel honored and privileged to share a connection and friendship with the Boston Red Sox," said Ken Casey of the Dropkick Murphys, in a statement. "Our involvement in the 2004 and 2007 championship seasons are some of the greatest highlights of our career and our lives. But to be invited by the Sox to join the select few who have performed full concerts at the park is truly a dream come true!"
According to the Sox, the concerts will be done "bleacher theater" style, with the stage set up above the right field bullpens, and fans seated in the bleachers and grandstand sections. It is a more intimate setting than some of the larger concerts that have been played there.
Fenway Park has hosted Bruce Springsteen and the E Street Band, Paul McCartney, Jimmy Buffett, Dave Matthews Band, Phish, The Rolling Stones, The Police, J. Geils Band and Aerosmith in past years.