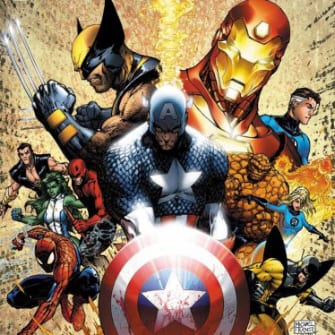 We're finally hearing our first concrete details regarding the long in development Marvel Comics MMO game thanks to PC Gamer.
The biggest news is that the game will be free-to-play, but require payment for specific upgrades. Also, you'll get to play as your favorite Marvel Comics characters, and not lame new user created characters (I'm looking at you DC Universe Online).
The game's script is being written by famed comic scribe Brian Michael Bendis, will follow cannon closely and reportedly features Doctor Doom as its main baddie.
Besides these details, not much is known about the upcoming game. Is an E3 reveal incoming? Stick with Blast for more as it becomes available.