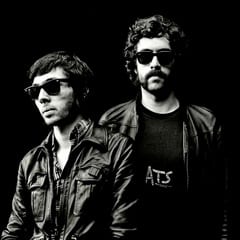 3. Justice — Civilization
Justice – the French electro duo that don't hide their identities behind motorcycle helmets and robot personas – are back. Their upcoming single "Civilization" is being used as the soundtrack for Adidas' "all in" ad campaign. Although a proper version of the single wont be available until next month, it's nice to know the super-producers have been back in the studio. The commercial's pretty bloody cool too, and you can check it out here:
2. Arctic Monkeys — Brick By Brick
Our second track this week marks another exciting return from a well-loved band. Arctic Monkeys' new single and video surfaced on their website last week. "Brick by Brick," once again shows a growth in the band's sound that may make it more of a grower than an instant hit. Also announced on the site are plans to release a new album, aptly entitled "Suck it and See" – their loyal fans surely will.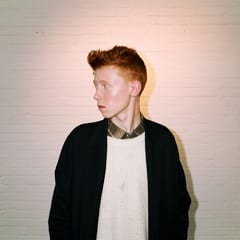 1. Zoo Kid – Out Getting Ribs
Haunting, unusual, and delicately simple are not usually the ways in which the original music of a sixteen-year-old can be described. Zoo Kid, however, is a London young'n who possesses an eerie and mature talent and the voice of a heartbroken thirty-year-old. "Out Getting Ribs" is a bluesy, slightly Radiohead-esque single that creeps under the skin astonishingly, considering its creator is barely off of the playground. Check out the "Out Getting Ribs" video.