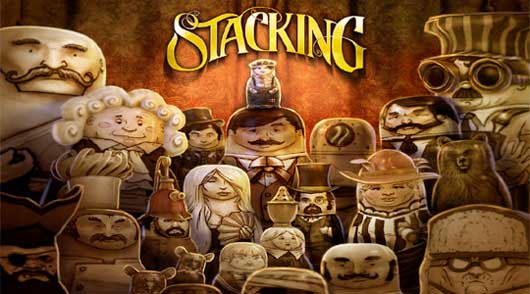 Fans of Russian stacking dolls take note, Stacking's first DLC hits next month.
The DLC pack, made official by THQ today is called "The Lost Hobo King" and once again teams Charlie with his homeless buddy Levi to the kingdom of Camelfoot to sort out an important family issue. It turns out Levi may have some royal blood in him.
Though no price or official release date has been set yet, THQ has promised 15 new dolls along with brand new quests and achievements.
He, while you're at it, check out our Stacking review.