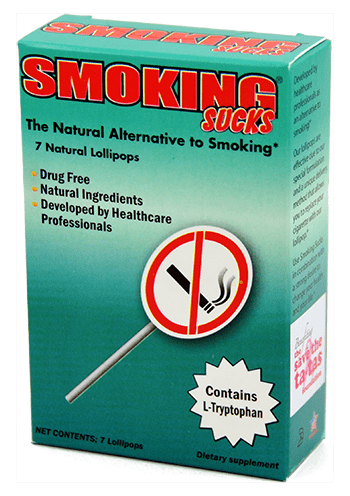 Have you ever found yourself wishing that you could solve some of life's most aggravating issues with a lollipop or two? With Three Lollies' Smoking Sucks and Hangover Sucks lollipops, pesky, inconvenient hangovers and unhealthy nicotine addictions can be cured with a number of all-natural flavors.
Creators Noni Martin, a registered nurse, and Jim Pathman, a licensed clinical psychologist, have crafted Smoking Sucks and Hangover Sucks to ease your ailments and addictions with the convenience of portability.
"We're helping people feel better with a natural product," Pathman said.
Any smoker can break the hand-to-mouth smoking habit with the choice between wintergreen, pineapple and cinnamon suckers.  One of the main ingredients, an amino acid called L-tryptophan, helps curb nicotine addiction, and the natural sugar in the candy mimics the calming effect of the sugar in cigarettes to help erase any need for the cancer sticks without the added chemicals or nicotine.
Those trying to banish their nicotine addictions may be skeptical of the success behind these lollipops, but a number of factors play into ending the need for the smokes. Cigarette addiction has strong ties with habitual actions, and Smoking Sucks mirrors this by having the smoker pull the lollipop out of the box, just as they would with cigarettes, and pop it in their mouth, easing the oral fixation associated with smoking–just don't take a lighter to the end of your lollipop stick!
Pathman says that the products are, "natural, clean, and a fantastic alternative to quit smoking."
On a bright sunny Sunday morning when you're suffering from the aftermath of the wild night before, ease your pounding headache with a ginger, raspberry or lime Hangover Sucks pop.  The science behind these Three Lollies miracle pops involves a combination of Vitamin B Complex and Vitamin C, thought to ease hangover symptoms.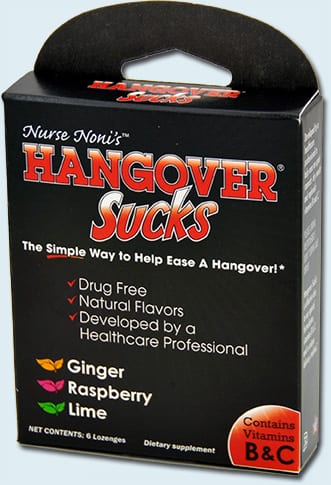 It has been scientifically proven that alcohol depletes our bodies of the vitamins that we need to function properly, leaving us dehydrated and hungover. The Vitamin B Complex in Hangover Sucks helps regulate water in the body, dilate blood vessels and metabolize last night's alcohol, while the Vitamin C helps boost the immune system.
"We really needed to have a product to help people with hangovers," Pathman said. "Responses have been really positive."
A pack of cigarettes can easily be replaced with a seven-pack of Smoking Sucks that will set you back only $4.95, and  Hangover Sucks pops cost just $4.50 per pack of six.
Three Lollies also produces Preggie Pops, Queasy Pops, and Queasy Pop Kids, which combine essential oil flavors and aromatherapy to ease uneasy stomachs.  Three Lollies pops are even kosher!
These medicinal sweets can be purchased online at www.threelollies.com, www.licksmoking.com and www.hangoversucks.com.