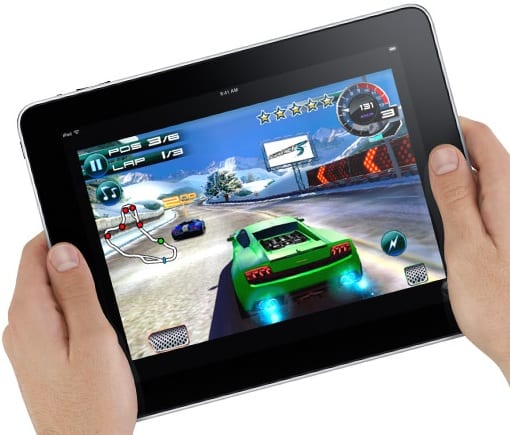 Apple's highly anticipated iPad 2 releases at 5pm tomorrow. We've already heard about how thin it is, how much more powerful the processor is and all that, but what we really want to know is — how will it serve as a gaming machine?
Developers seem to think so. In a recent interview withGamezebo, Andrew Stein, Senior Director of Mobile Business Development, PopCap Games (Plants VS Zombies, Bejewled) was very excited about the possibility of developing for Apple's new tablet.
"We're always excited about new, more powerful technology. Although the iPad was a powerful device, we found ourselves running up against some limits as we were adapting our games to the iPad," said Stein. "The Introduction of the camera, the gyroscope, etc on iPad 2 means that there's now feature parity between iPhone 4, iPod Touch 4th gen and iPad 2. Consistent availability of features makes it much easier for us to start thinking about how we could incorporate those into gameplay. We're also pleased that the resolution isn't changing, so we don't have to rework our existing games to be supported on the iPad 2."
But is that enough to make you go out and buy an iPad 2 tomorrow? Marc Saltzman of The Game Hunters Blog seems to think so. Saltzman, of USA Today have been playing around with the iPad 2 for just over a week now and say that the new feature set create an impressive gaming machine. Speaking about the iPad 2's more powerful processor, Saltzman notes that there's simply no comparison between the two machines. "Memory-intensive games like Infinity Blade and Back to the Future Episode 1 HD play very smoothly, too. In fact, Apple says graphics performance is up to 9 times better than its predecessor — and while that number seems awfully high, you can see a marked improvement. As a test, I launched and played the same games on the iPad and iPad 2 side-by-side, and there's no comparison."
The iPad 2 hits stores Friday March 11 at 5pm.