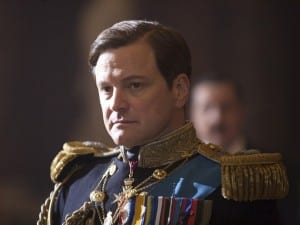 According to Fandango, "The King's Speech" got a late-run boost in ticket sales, leading Fandango.com Monday with 21 percent of all daily ticket sales, doubling its sales since last Monday.
The film was the big winner during Sunday's Academy Awards, winning several Oscars, including Best Picture, Best Director and Best Actor.
Fandango users also responded to a few Oscar-related questions.
Oscar's Most Awkward Moments:
1. James Franco in drag making a Charlie Sheen joke (34 percent of the vote)
2. Kirk Douglas' "Best Supporting Actress" presentation (33 percent)
3. Melissa Leo's rambling acceptance speech, complete with "F"-bomb (18 percent)
Oscar's Biggest Snubs:
1. "Inception's" Christopher Nolan losing Best Original Screenplay to "The King's Speech's" David Seidler (39 percent)
2. "True Grit's" Hailee Steinfeld losing Best Supporting Actress to "The Fighter's" Melissa Leo (23 percent)
3. "The Social Network's" David Fincher losing Best Director to "The King's Speech's" Tom Hooper (22 percent)
Fandango moviegoers were also asked to rate James Franco's performance as an Oscar host last night, and 57 percent of respondents said it was "below average."