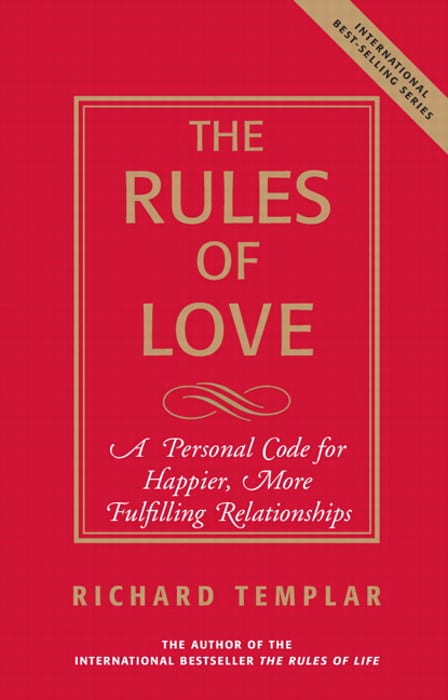 Whether you're still searching for The One or you think you've found him or her, it's probably time to read "The Rules of Love" by Richard Templar. Why? Because life is not a chick flick, and relationships can be difficult! Maybe his nagging mom doesn't think you're "good enough," maybe his obsession with video games makes you want to throw his Wii out the window, or maybe your stressful work life has made your sex life fizzle. No matter your romance status, Templar's book of 100 rules of love can help you strengthen all of your relationships (yes, there is hope for you and his mom) and could even help you find The One.
A few of Templar's rules for finding love
Be yourself.
Certain people are off limits (you know who they are).
You can't change people.
Don't play games.
You can't make someone love you.
Don't tar new partners with old brushes.
Relationships aren't about sex.
You'll know them when you meet them.
A few of Templar's rules for relationships
Every problem is a shared problem.
Put each other first.
Be nice.
Your partner is more important than your kids.
Make time for romance.
Treat your partner better than your best friend.
Accept the differences; embrace what you have in common.
Once an argument is over, let it lie.
Templar is the author of the bestselling Rules series, including "The Rules of Life," "The Rules of Work" and "The Rules of Money." To purchase or get more information about "The Rules of Love," go here.