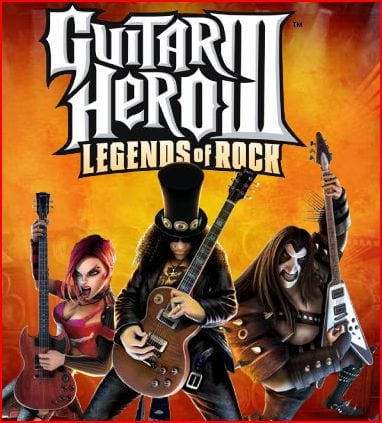 Ladies and gentelmen, Guitar Hero is no more.
The announcement came via the release of Activision's fourth quarter earnings late last night. "Due to continued declines in the music genre, the company will disband Activision Publishing's Guitar Hero business unit and discontinue development on its Guitar Hero game for 2011," Activision said in its report.
The move shouldn't come as much of a surprise, following a less than stellar release rapidly dropping sales in the rhythm genre and Viacom selling Boston based Harmonix, developers of rival franchise Band Hero.
Also facing the axe is the relatively new DJ Hero franchise. Activision Publishing CEO Eric Hirshberg, elaborated on the  cancellation of both series.
"Despite a remarkable 92 rating on DJ Hero 2, a widely well-regarded Guitar Hero: Warriors of Rock, as well as a 90-plus rated release from our most direct competitor [Rock Band 3], demand for peripheral-based music games declined at a dramatic pace. Given the considerable licensing and manufacturing costs associated with this genre, we simply cannot make these games profitably based on current economics and demand. Instead, what we'll do is focus our time and energies on marketing and supporting our strong catalog of titles and downloadable content, especially to new consumers as the installed base for hardware continues to grow."
In a surprise move (heck the game just got a cover on the latest issue of EGMI), Activision also canceled True Crime: Hong Kong, saying that the long running franchise "just wouldn't have been good enough."