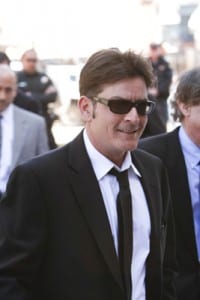 According to Associated Press, a spokesman for "Two and a Half Men" star Charlie Sheen says the actor wants to get back to work this month.
He is currently in rehab but wants to return to his top-rated comedy show by the end of February. Publicist Stan Rosenfield said Thursday that it's a "target" projection, however.
Sheen sought treatment for undisclosed reasons following a 911 call when he was said to be intoxicated and in pain, and quick stay at a Los Angeles-area hospital last week.
For now, CBS has two unaired episodes of "Two and a Half Men," which are to be aired on February 7 and 14.