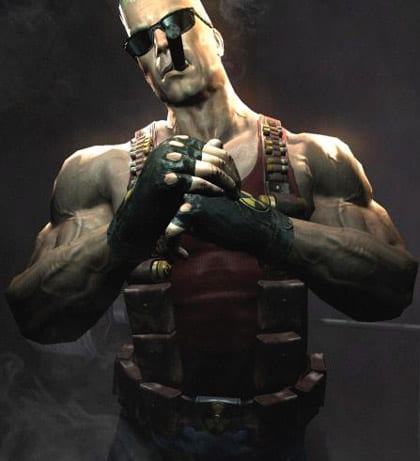 If you told me a year ago that we'd be looking at Duke Nukem Forever being released within the quarter, I would have punched you in the face. But here we are.
The often delayed Duke Nukem Forever will be hitting shelves on May 3rd of this year," Gearbox Software President Randy Pitchford revealed to Game Informer.
"The moment fans all over the world have been waiting for is almost here," says Christoph Hartmann, president of 2K. "May 3, 2011 marks Duke's return as he unleashes his brash and brutally honest wit on the world. His return is going to be epic and one that will make video gaming history!"
The saga of Duke Nukem Forever is a much publicized one. First announced by 3D Realms in 1997, the title was delayed countless times, which prompted the studio to tell fans that it would be released "when it's done."  In mid 2009, 3D Realms was downsized and eventually closed down and the project was presumed dead until Gearbox announced at this year's PAX that it would be resurrecting and releasing the title.