Summit Entertainment has released the title treatment to "The Twilight Saga: Breaking Dawn Part 1."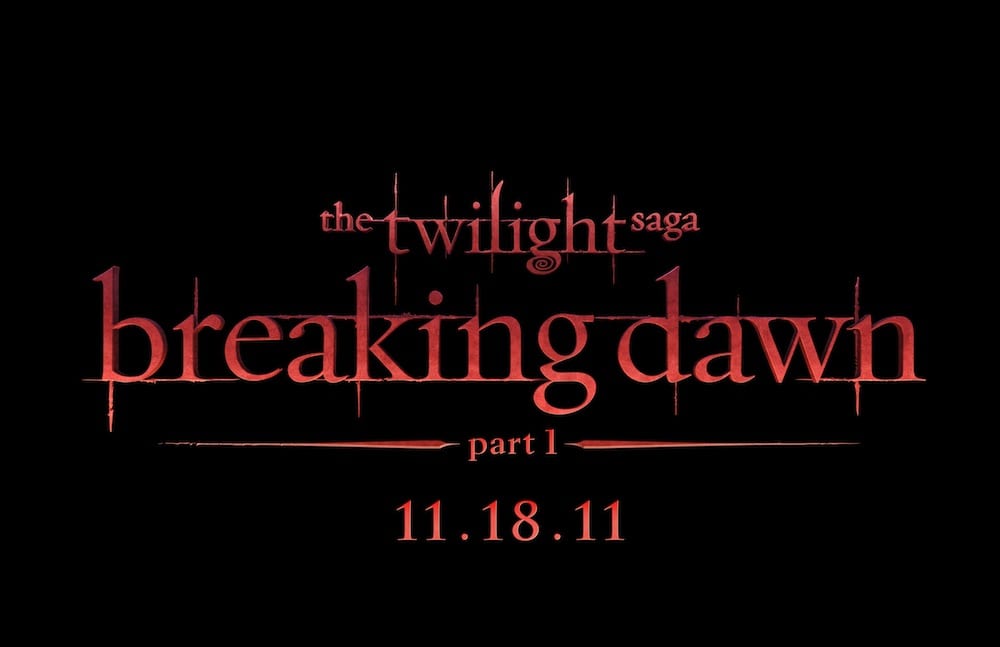 The fourth film in the Twilight saga comes out this November, while the second part will hit theaters next November 16, 2012.
The official synosis for the film follows:
In the highly anticipated next chapter of the blockbuster The Twilight Saga, the new found married bliss of Bella Swan (Kristen Stewart) and vampire Edward Cullen (Robert Pattinson) is cut short when a series of betrayals and misfortunes threatens to destroy their world.
After their wedding, Bella and Edward travel to Rio de Janeiro for their honeymoon, where they finally give in to their passions. Bella soon discovers she is pregnant, and during a nearly fatal childbirth, Edward finally fulfills her wish to become immortal.
But the arrival of their remarkable daughter, Renesmee, sets in motion a perilous chain of events that pits the Cullens and their allies against the Volturi, the fearsome council of vampire leaders, setting the stage for an all-out battle.
The suspenseful and deeply romantic Breaking Dawn continues the epic tale of supernatural fantasy and passionate love that has made The Twilight Saga a world wide phenomenon.
What do you think of the film's title card?