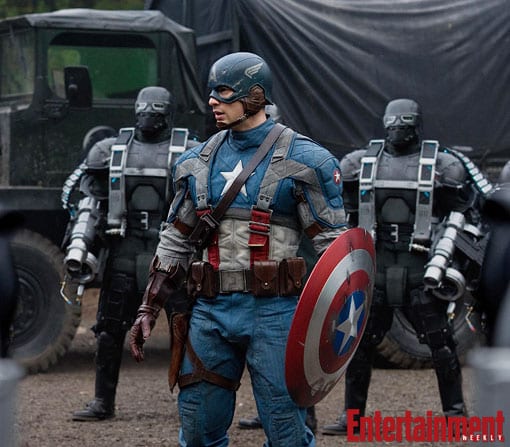 Entertainment Weekly has released the first picture from this summer's "Captain America: The First Avenger."
The picture is the first from the film showing Captain America, played by Chris Evans, in the film. Last year, the magazine also revealed several pictures from the film, as well as concept art of Evans in costume.
It's been a big Marvel day; Spider-Man in costume from the forthcoming reboot was also released today.