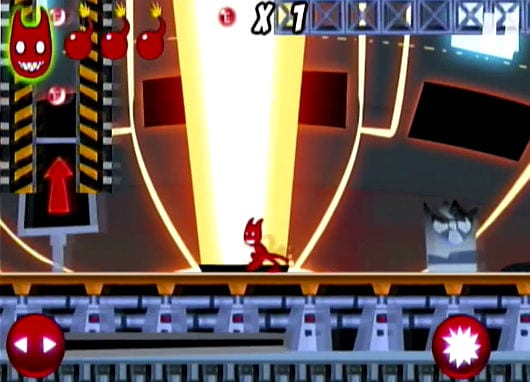 Twisted Pixel's 'Splosion Man is a favorite here at Blast Magazine. You know who else likes it? Well, apparently Capcom.
This morning Capcom released MaXplosion on the iOS, and don't kid yourself, everything from the settings to the characters and even the gameplay is ripped directly from the Xbox game.
The similarities aren't lost on 'Splosion Man's creators. Twisted Pixel programmer Mike Henry tweeted "MaXplosiongameplay video makes me sad. If you're going to outright steal a game, you should at least understand what makes it fun … Borrowing is great. Hell, we do it all the time. But that game is a complete theft."
It gets more interesting though as Twisted Pixel CEO Michael Wilford commented that the game was originally pitched to Capcom who passed on the idea. Wilford also said that the indie developer won't be suing Capcom, regardless of how much they have the right. "While I think the similarities are pretty nauseating, we're too small to take on a company like Capcom. That, and we owe them one for inventing Mega Man, so we'll let them slide."
A Capcom statement is expect later today.