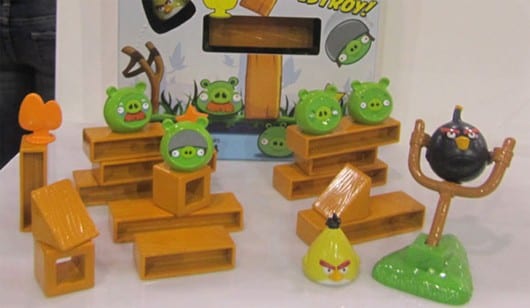 This week's Consumer Electronics Show in Vegas is all about the cool tech that we'll be seeing over the next few years, but one unveil during the show feels like a technical step backwards.
Mattel has announced, and unveiled the first look at the upcoming board game based off the smash hit Angry Birds mobile game. Players will draw mission cards that depict structures the pigs have built, and then will use a small slingshot toy to fling birds into it.
Launching in May, the game is expected to cost $14.99.