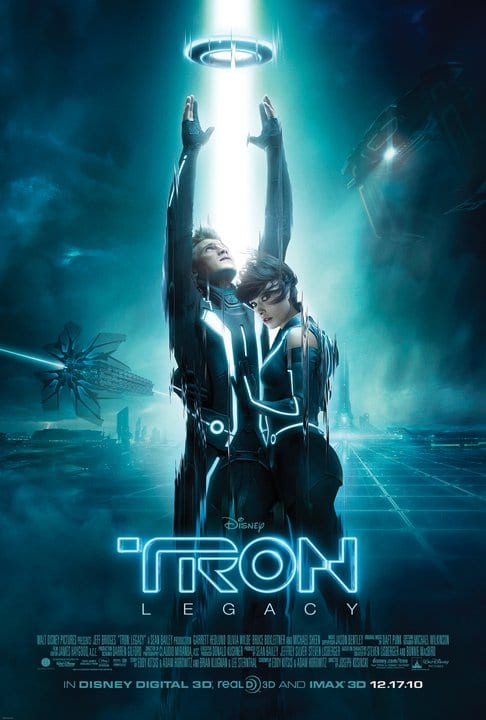 "TRON: Legacy" has now been in theaters for just a few days, but we're starting to get an idea of how it's being received by the public—and so far, it's not great.
Needless to say, there were big expectations from the sci-fi sequel. The original film was a beloved sci-fi cult classic, and many believed that an updated sequel with a big budget could be a groundbreaking film. Since the film was announced a few years ago, and the trailer released last year, momentum has been building, and the weight of expectations on the film was heavy.
But is it meeting any of these expectations? For starters, "Legacy" wasn't received that well from critics. It currently holds a 48% rotten approval rating from review aggregator Rotten Tomatoes. That's considerably less than its predecessor, which received a 67% positive rating. The consensus generated by the site reads "Tron Legacy boasts dazzling visuals, but its human characters and story get lost amidst its state-of-the-art production design." Not exactly a ringing endorsement. Even the Blast! Review was less than favorable.
And now the box office returns are starting to pour in, and I must say, it's middling. The film took in a relatively anemic $44 million at the weekend box office, and drew another $6 million Monday. While that may seem good for a weekday number, it was one of the bigger percentage declines from the weekend. Signs are not point towards the film having long legs at the box office, and it seems headed for a trajectory in the range of $130 million. If word of mouth is negative, it may struggle to reach that.
That's a pretty big hit for the franchise and its legacy, no pun intended. The film cost $175 million to make, or 10 times the $17 million "Tron." At least that film doubled its budget, brining in $34 million back in 1982. But the uber-visual sequel may only hobble to a worldwide gross somewhere in the $200-240 million range. Coupled with a $50 million plus marketing budget, and the 55% studios keep of the final gross, it's highly unlikely the film will make back its budget, instead finishing with a loss for the pic, potentially nearing a $100 million deficit.
So here we are. After years of preparation and anticipation, "Tron: Legacy," one of the most anticipated films of the year, seems like a flop. I can only wonder what kind of legacy it will have now.