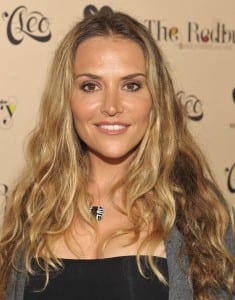 Actress Brooke Mueller, who's been filming a reality show with Kathy Hilton and Paris Hilton, has entered a sober living facility in Los Angeles in order to maintain her own health.
Mueller's mother, Moira Fiore told People Magazine, "She is struggling with her sobriety and we are going away on a cruise so we feel better that she will be there while we are gone. Paris and the other girls on the show are going to Las Vegas and Brooke did not feel she could handle it now. She was scared. We're all happy she will be in the facility and hope she will feel better."
It is not clear exactly what made her enter the facility but she is the most recent ex-wife of Charlie Sheen. We're just saying.