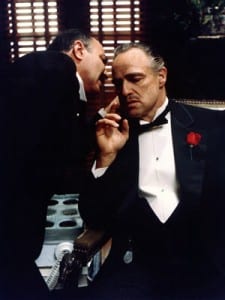 The New York City mansion with eight bedrooms used in the 1972 film, "The Godfather," is currently for sale.
The owners of the Staten Island home are offering a price of $2.9 million.
The film "The Godfather" starred Marlon Brando as the fictitious mobster Vito Corleone and actors Al Pacino and Robert Duvall. Scenes were filmed inside and outside of the expansive house.
The house has two fireplaces, a basement pub, a four-car garage and an in-ground pool. Also, there are many artifacts from the movie, including Brando's cue cards.