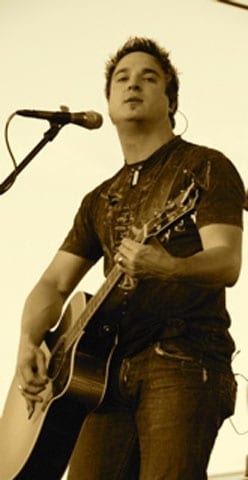 DALLAS — No Justice, a country band originally from Stillwater, Okla., made a stop at Gilley's in Dallas Friday for a late night performance in support of The Boot Campaign.
Gilley's is one of their first stops; they'll be touring straight through December.
Blast got a chance to talk to the band about this grass-roots campaign started by five Texas women known as "The Boot Girls." Now known as "The Boot Campaign," many famous figures are joining in support. The campaign provides Americans with a way to give back to their troops by buying a pair of combat boots and proudly wearing them. No Justice is showing their appreciation by doing just that.
"(Dallas is) about one of the coolest places to play," said drummer Armando Lopez.
No Justice heard about the Boot Campaign while touring, and immediately decided to become a part of the movement.
"100 percent goes to the families of the troops," said lead singer/guitarist Steve Rice.
No Justice proudly sported their boots for a recent photo shoot at Billy Bob's Dance Hall in Fort Worth. The group also got to meet some other famous country stars.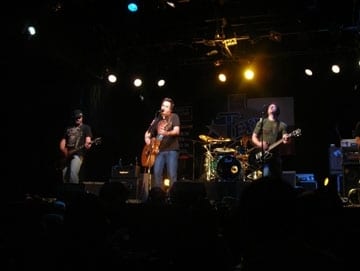 "Joey, the bassist for the band, and I hung out with Chris Robinson and Miranda Lambert," said lead guitarist Cody Patton.
Another purpose of the campaign is to raise troop awareness. According to No Justice, there's not enough information getting to Americans about the war. One of their ways of getting the word out is through their songs.
"This song is about the troops being away from their families," says Rice of their most popular song, "Red Dress."
None of the members of the band have family or friends in the military. Joey and Steve got to keep their boots from their campaign advertisements, and both of the guys like to wear them during their performances.
Their tour is promoting a serious message, but the members of No Justice still know how to have fun.
Rice said the things he enjoys the most on the road are "the people, connection to the audience and the food."
Lopez said he likes all the free perks.
"If it's, free it's me!"
Make sure to catch No Justice on their Boot Campaign Tour. Get more information about the Tour and the band at nojustice.com.