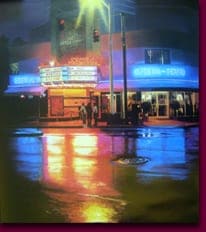 [rating:3/4]
MIAMI — Dino Pirola is the longtime owner here. There are only a few tables, and getting one away from his long list of regulars is a task not to be taken lightly.
A trifle on the expensive side, but oh so worth it. Any pasta dish here will be among the best to be had in Miami. And it's well worth your time to order the Veal Piccata if only to see how it ought to be done. Veal Piccata is the one dish that is ruined in most Italian eateries: here, each succulent, moist mouthful rises to the level of a masterpiece. That and a side dish of pasta with a nice Barolo will make a lovely meal to remember.
1443 Washington Ave.
305-538-7850
CUISINE: Italian
DRINKS: Full bar