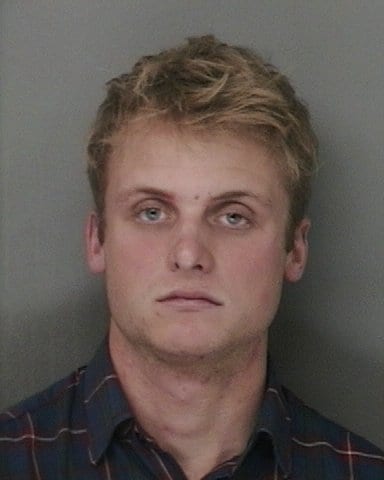 Nicholas Duncan, 23, of Jamaica Plain was arraigned today in West Roxbury District Court, charged with stealing a fireman's helmet out of a firetruck as its crew was working at a medical call on Huntington Avenue.
Duncan was released on $250 cash bail and will return to court on December 13, said Jake Wark, a spokesman for the Suffolk District Attorney's office.
Duncan allegedly grabbed a Boston Fire Department helmet off of the Ladder 26 fire truck and walked away. A witness notified the firefighters, who soon spotted Duncan and another man seated at a bus stop.
Duncan gave the helmet back when firefighters confronted him, but one of his friends, James Nardone, 23, of Cummaquid, Maine, allegedly pushed a firefighter and tried to run, only to smack his head into a pole at a bus stop. Nardone will be summonsed to court at a later date on a count of assault and battery on a public employee.
Officials originally told Blast that Duncan ran into the pole.