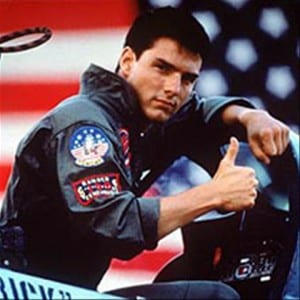 Get your boys together. Find some girl and sing "You've Lost that Lovin' Feeling," over and over.
Tom Cruise's epic fighter jet movie is about ready to take off again in the newly announced "Top Gun" sequel.
According to New York Magazine, Paramount Pictures has made producing and directing offers to Jerry Bruckheimer and Tony Scott to make a follow-up to the 1986 action flick, which won an Academy Award for best song for Berlin's "Take My Breath Away."
Despite earlier reports that Cruise would reprise his role, his agent has announced he will not be involved in the sequel.
No word on what aircraft will be featured. The F-14 "Tomcat" made legendary by the first film, was retired in 2006.