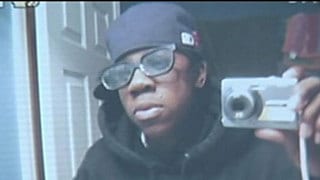 Two men have been indicted for the May 8 shooting death of a 14-year-old honor's student.
Timothy "Toolman" Hearns, of Dorchester, and Ramon "Double R" Silvelo-Miles, both 20, face murder charges for allegedly gunning down Jaewon Martin at a basketball court near the intersection of Columbus Avenue and Heath Street, according to Suffolk County District Attorney Daniel F. Conley.
The indictments come down after a four-month investigation led by the DA's office at the Boston Police Department.
The shooting was a senseless crime, as Martin was not tied to any gang activity or disputes in the neighborhood, police have said.
The two suspects are also charged with three counts of armed assault with intent to murder for allegedly attempting to murder another teenage boy and two teenage girls who were also at the scene. They allegedly shot one of those victims, and they face an additional count of assault and battery with a dangerous weapon, and fired at but missed two of those victims, incurring two additional charges of assault with a dangerous weapon, Conley said.
Hearns is charged with unlawfully possessing a firearm and ammunition; Silvelo-Miles is charged as a joint venturer in the shootings but not with physical possession of the firearm.
Both men are expected to be arraigned tomorrow at Suffolk Superior Court tomorrow morning.