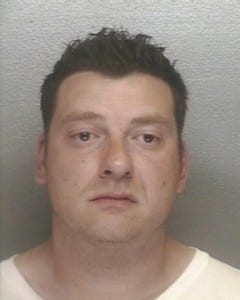 Marino Spirakis, 36, was arrested Friday on the steps of the Boston Municipal Court for allegations of prescription painkiller trafficking.
The Peabody resident, who is employed as a cook at a pizza shop, was reporting to court for an earlier conspiracy case when state police took him into custody.
Spirakis is charged with directing the delivery and sale of 5,000 30 mg Percocet tablets seized Thursday at the Copley MBTA station. The pills have a street value of up to $150,000.
"The evidence suggests an organized, sophisticated drug enterprise with a kingpin at its top," said Daniel F. Conley, Suffolk County District Attorney.
Spirakis' arrest coincides with the national release of "The Town," Ben Affleck's new crime drama that highlights Boston as the U.S. city with the most bank robberies per capita and the ongoing war on drugs in which many Americans are going through withdrawal and detoxification from percocet.
Now yet another drug kingpin may be added to the city's movie fodder.
Spirakis is already on federal probation following a 2003 extortion conviction. Judge Edward Redd set Spirakis' new bail at $250,000. He returns to court Nov. 22.