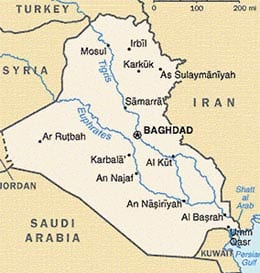 ROME — Italian archaeologists are returning to dig in Iraq, in Nassiriya, with a mission from Rome's La Sapienza University, led by Assyriologist Franco D'Agostino and by the region's Superintendent archaeologist Dhi Qar Abdulamir Al Hamdani.
Starting in September, the expedition will open digs in the area to the south-west of the Iraqi city, in the region in which the Sumerian culture developed in the course of the 3rd millennium B.C., and will also train in the field young Iraqi archaeologists, epigraphists and topographers. Italy is the only foreign country authorized, ever since the days of the first Persian Gulf War, to take part in joint missions in the south of the new Iraqi Republic.
Permission for new digs has been given for the Abu Tubairah area, a location of great interest, that, judging by the ceramics risen to the surface, should date back from the Jemdet Nasr period (2900 B.C.) to the Paleo-Babylonian era (about 1750 B.C.).