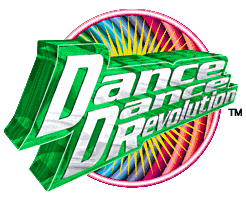 If you're still into Dance Dance Revolution, you may be happy to learn that Hyperkin (the leading distributor of DDR dance pads) is unveiling their Tough Non-Slip Dance Platform at next week's E3. It's the gaming industry's first dance pad that features a high graded EVA dancing surface that significantly reduces tearing on the dance mat, and the tough dancing surface is curl-resistant so that the dance pad will not curl upwards over an extended period time. Its non-slip bottom is made with a specially designed microfiber material that prevents the platform from moving around on carpet or hardwood floors.
Built with durability, comfort and performance in mind, the Tough Non-Slip Dance Platform represents a new series of dance platforms that will transform the way gamers play Dance Dance Revolution. The Tough Non-Slip Dance Platform is the first dance platform that features intelligent groove-texture arrows on the dance surface. The strategically crafted and placed groove textures allow you to differentiate your steps on the dance surface and provide players with a greater sense of awareness and coordination. In addition, stepping on the groove textures soothe your sore and tired feet. No, seriously.
"Whether you are a complete novice or a DDR expert, the Tough Non-Slip Dance Platform sets the bar for comfort, durability and performance," stated Steven Mar, Hyperkin's Marketing Director. "This is the toughest dance pad design anywhere, and we're very excited to see the reactions at E3."
Product Highlights:
High grade EVA dancing surface significantly reduces surface tearing
Curl-resistant dance surface prevents dance mat edges from curling upwards
Foldable pad for easy travel and storage
Microfiber non-slip material prevents mat from sliding on carpet or hardwood floor
Intelligent groove-texture arrows allow players to differentiate steps on the dance surface
Groove-texture arrows give players a greater sense of awareness and coordination
Groove-texture arrows soothe sore and tired feet
Multi-platform 4-in-1 connector – compatible with Playstation, Playstation 2, Xbox, PC/Mac and Nintendo Wii (not compatible with Xbox 360)
SRP: $69.99