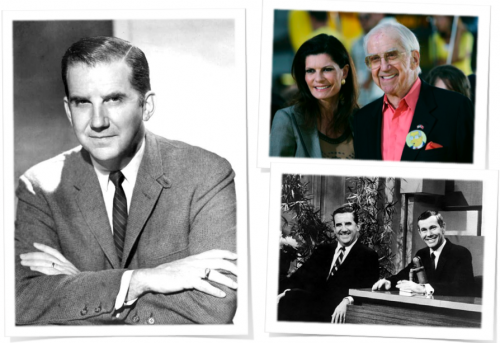 One of the most familiar faces in American television history died today. ' Ed McMahon, best known for his gig as sidekick to Johnny Carson on "The Tonight Show," died at Ronald Reagan UCLA Medical Center today, according McMahon's publicist Howard Bragman. ' Bragman was silent on the cause of death, except to say that McMahon "had a multitude of health problems the last few months."
Besides his role on "The Tonight Show," McMahon would be better remembered by young audiences as the host of the show "Star Search" and as the man who coined the phrase "You may have already won 10 million dollars!" for the ad campaign American Family Publisher's sweepstakes.
McMahon's accomplishments are many and varied, and he will be sorely missed. ' For a full, interesting article about the man's life, visit this site.
Photos: Getty Images