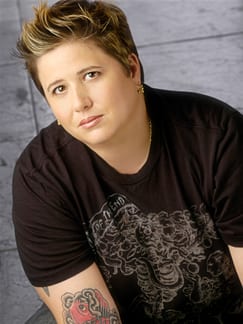 More than 20 years after coming out of the closet, Cher's daughter and former Celebrity Fit Club star Chastity Bono has announced that she will be undergoing a sex change, according to NY Daily News.
Chastity's spokesman Howard Bragman spoke to TMZ on Thursday, referring to Chastity as "Chaz," and using all male pronouns, saying that "…after many years of consideration, [he] has made the courageous decision to honor his true identity."
According to PEOPLE, Cher is supportive of her daughter's sex change. ' That was not always the case however. ' When her daughter first revealed her sexuality to her during her freshman year of college, Cher banned her from their Manhattan Apartment, said PEOPLE. ' "I flipped out," Cher told PEOPLE. ' But eventually both of Chastity's parents learned to accept their daughter's lesbianism.
What brought on this decision remains a mystery, and "Chaz," who just celebrated her 40th birthday, is keeping quiet about just how far she will take the transition, which she began after her birthday on March 4th.
A sex change can be as simple as making a name change and some social alterations or as dramatic as going under the knife. ' "For many, it's both," said Carrie Davis, director of adult services at the Lesbian, Gay, Bisexual and Transgender Community Center.
Whatever "Chaz" plans on doing, it's apparently going to take awhile, and she doesn't want to talk about it. ' Her publicist asked for the media to respect her privacy during this "long process," and announced that "Chaz" won't be providing any interviews anytime soon.
Photo: glbtsummit.com