Grand Slam Tennis, developed exclusively for the Nintendo Wii and dynamically enabled with Wii MotionPlus support hits shelves next month in June, but what would an impending title be without the hype machine running at full tilt?
EA Sports, publishers of the title conducted a Q+ A session with the hotheaded cover-boy McEnroe and gave us a slew of exclusive screenshots, both from real-life and in-game that truly speak to the decidedly forceful effort EA is putting forth in selling the game.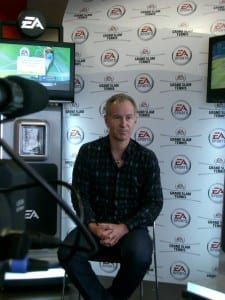 The interview with the legendary tennis star is mostly puffery and lacking substantive matter but when asked why the decision was made to make his in-game character a throwback to the old days with the big hair and flowing locks, McEnroe responded "Can you blame me?'  It was a magical time though I'm probably biased since it was the time I was playing…..I think you'll see even me with my shorts a little shorter than the other players.'  We had some wild looking hair and the headbands.'  People remember that and I look back on it fondly, not every hair style but there's a couple others that I could live with."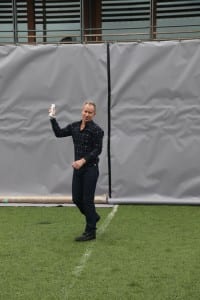 The interview asked no question and made no mention of his ill temper and famous catch phrase "you cannot be serious," but we assure you, as the trailer below shows, McEnroe with all the attitude made the final build.
What you see below are images of McEnore and French tennis star Jo Wilifred Tsonga at a commercial shoot. ' Tennis anyone?