We've played and previewed the hell out of Red Faction: Guerrilla from Volition Studios, but if our words aren't proof enough for you, a multiplayer demo for the Red Planet third person shooter hit Xbox Live and the Playstation Network in the wee hours of this May 21.
If this game isn't on your radar, it really should be.'  As our hands-on previews have shown, Volition is up to the task of taking the fight to the next level, and this title has all the bells and whistles any hard-hitting shooter need contain.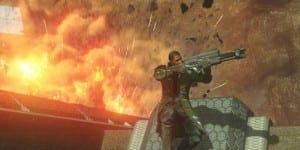 Game mode of choice for the demo is Damage Control, and yes, there will be a whole lot of damage.'  Two teams vie for control over three targets. Destroy enemy targets and then rebuild them with your Reconstructor to score points.'  Simple enough.'  But also 9 futuristic weapons and powerful backpacks will be at your disposal to wreak havoc on the sandy surface of Mars.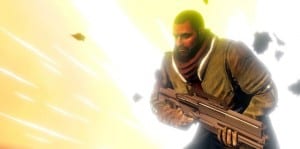 The name of the game in Red Faction in destruction.'  Damn campers hiding out in a nearby bunker?'  No biggie, simply bust down the wall and fill his head with heavy lead.'  Ouch.
The download is a modest 627 MB and can be started right here, right now via the handy Xbox Live web marketplace (even if you're at work or school)
Start your download here for Xbox Live users and send me a friend request @ eddie not eddy and we'll raise some hell together!