E3 2009 is hands down gonna be huge.'  Beyond whatever secrets the big three unveil, lies a resurging trade-show with lots and lots to offer.
If we're smacked with news of Halo 4 from Microsoft, a price cut from Sony for the PS3, or a Wii Zelda title, we may just be unconscious from the shock and awe.'  However, once our vitals return to their normative state, it would be good to consider all the convention has to show including third party wares.
Performance Designed Products, or PDP, dropped us a line today letting us know what they'd be showing in early June and while I find it difficult to become excited about third-party peripherals, some of these are just to awesome to ignore.
First off, the GameTrak Freedom is a Wii-mote type controller that was developed exclusively for Xbox 360 and claims to more accurately track the movements of up to four players at a time.'  What use is a motion-controller with no games to use it for you ask?'  Enter Squeeballs, basically a min-game collection (a la Wii) that releases this fall bundled with the newfangled controller.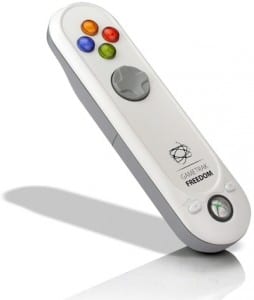 Next up is SmartStylus which, for this first time will bring motion control to the DS family of handhelds.'  That's right, as if the touch capabilities weren't good enough, now via what looks like a giant pen, gamers can swing off screen and have the motion tracked in-game.'  Interestingly, the SmartStylus has not been approved by Nintendo as of yet, and may never reach retail.
In the category of dull and predictable are the Energizer Induction Charger-simply another way to charge your precious battery juice, and a whole new slew of cell phone and iPod accessories bearing the NERF brand-these will likely become annoying very quickly.