This is an exclusive special report from Blast Magazine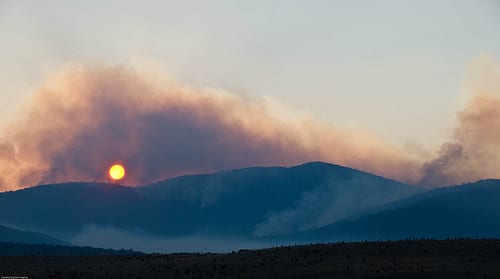 BRISBANE, Australia — At least 181 people have been confirmed dead and thousands of homes have been destroyed in Victoria's worst bushfire disaster.
According to ABC (Australian Broadcasting Corporation) online, Victorian police are prepared for the death toll to reach 300 pending formal identification and retrieval of the dead.
Police Chief Commissioner Christine Nixon has warned the public to be prepared for more fatalities.
"We are going house by house and street by street to search for bodies … and we have some cause to believe there are clearly more people who have died in this fire" she said.
Many of the deceased died in their cars whilst trying to escape the fires but were quickly overcome by the flames.
Over 4200 calls were made to the state's emergency hotline as fires approached residential areas.
According to the Herald Sun, emergency hotline operators (000) were forced to listen "to terrified Victorians dying over the phone" when help could not reach them in time.
Police forensic experts have the grim and time consuming job of identifying the dead, a nearly impossible feat considering the extreme heat of the fire.
Police are also looking for a man suspected of starting two fires on the outskirts of Melbourne (the capital city of Victoria.)
Although the blazes were quickly extinguished, the Country Fire Authority warns that they had the potential to become major fires.
Prime Minister Kevin Rudd has angrily condemned any arsonists responsible for lighting fires while speaking with Channel 9 reporters, saying that there are no other words to describe the arson than "mass murder."
Survivors of the bushfire disaster have taken refuge in hastily erected centers and continue to wait for funds and supplies.
Australians have rallied for the bushfire victims raising $21.5 million for the Red Cross Bushfire Appeal, which aired on the Nine Network last night.
Several A-list stars such as Russell Crowe, Nicole Kidman, Keith Urban, Anthony LaPaglia, Miranda Kerr, Orlando Bloom, Ellen DeGeneres, Hugh Jackman and Rachel Griffiths, lent their support to the cause.
Australian Olympians as well as NRL (National Rugby League) and AFL (Australian Football League) players worked in the call center, as people from all over Australia phoned in to donate money.